Another serious crime investigation based on security camera material!
Article - Opinion of Vlasi Amanatidis Editor-in-Chief at Security Manager
When will we finally take seriously and with real arguments the issue of the installation of security cameras, the utility they offer in the investigation of crimes, but also the optimal management of the video material they record?
There is an urgent need to set up a committee to update the camera installation guidelines so that they comply with the requirements of the times for security and at the same time respect personal data in accordance with the provisions of the General Regulation on Data Protection (GDPR) as it is done all over Europe!
The police of the Athens Security Sub-Directorate and the Security Department of Kallithea proceeded to bring the alleged perpetrator of the attack with vitriol, after the processing of telephone conversations, testimonies people, but also from security camera material where, by crossing all these elements , they came to the conclusion that the 35-year-old is responsible for this heinous act.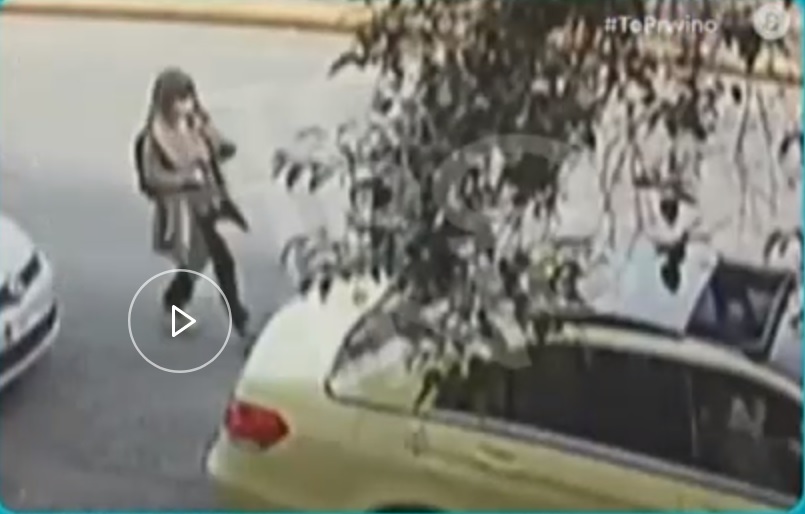 The video-documentary , brought to light by ANT1's morning show a while ago - you can watch it HERE - shows frame-by-frame from security camera the images where the alleged perpetrator of the attack appears, wearing a wig and trench coat, approaching the taxi that had called to leave the area, where is the office of 34-year-old Ioanna who was attacked. The video surveillance system recorded the same woman on May 19, the day before the attack in the same area. Other cameras were also used to monitor his route.
It is clear once again that the material from security cameras collected by the Police authorities from nearby stores or other places is valuable for tracking down another crime.
Once again, this material is collected by police authorities from security cameras that the field of view they cover public areas - mainly streets, sidewalks and other open spaces - and in theory, according to the occasional instructions of the Personal Data Protection Authority, are not legally placed.
Once again, this great contradiction emerges, which in a modern state should have been resolved. A contradiction based on purely ideological and not based on international and European directives on personal data since absolutely no personal data is violated when an entire surveillance system or security camera "sees" in public and at the same time is subject to some rules regarding the times and the ways of management and storage of the material it records.
Of course we are talking about the field of view in public places and in no case for private spaces or internally in a business environment where rules apply on a case-by-case basis Proposal to set up a Committee to Update the Camera Guidelines
security in Greece and worldwide is clear.
It is necessary to immediately create a committee consisting of its executives strong Of the Hellenic Police - the Personal Data Protection Authority - the security systems installation companies that are institutionally represented by the Association of Licensed Security Systems Installation Companies of Greece , by representatives of video surveillance system manufacturers but also by experts, where in a spirit of cooperation and especially co-understanding of the real needs and the protection of privacy to update the instructions on the installation of cameras at all levels.
In any case what matters and should be discussed based on all international guidelines but also real needs, is not whether the field of view sees the road in a city or an open space, but the way MANAGE and Maintain the material recorded by the cameras. That is, to adhere to strict material storage time limits , to store with high security and to have strict restricted access rules in accordance with the GDPR guidelines
It is also important - and this concerns both the installers and the suppliers of the security systems - to select and install high quality equipment , after a detailed study of the site, so that when the need arises the research laboratories of the Greek Police can analyze the material and draw correct conclusions. There should be technical specifications and standards as conditions for the projects, which will ensure the efficiency and effectiveness of the system installation purpose and at the same time will operate according to new rules.
Let us all consider the seriousness of security issues and finally break free from logics that serve absolutely nothing, that prevent the enhancement of the level of security and of course do not serve to ensure the privacy that we clearly support.
Source: securitymanager.gr